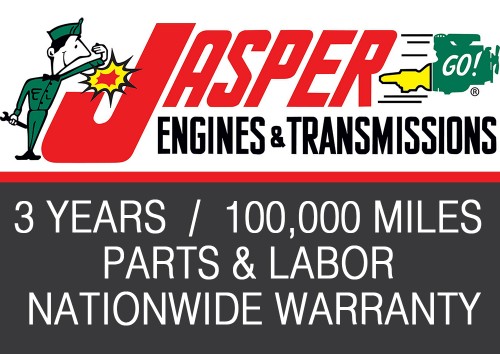 June 4, 2015 News Release: Jasper Engines & Transmissions has named its Supplier Award winners for 2014 performance. There were 14 total recipients named in the following three categories:
GROWTH Awards
AVON AUTOMOTIVE PRODUCTS
S.A. GEAR INC
DIESEL FORWARD
EAGLE PRECISION PRODUCTS LLC
SERVICE Awards
SONNAX INDUSTRIES
ELGIN INDUSTRIES
CORTECO
MODERN SILICONE
QUALITY Awards
UNITED ENGINE & MACHINE CO
KING ENGINE BEARINGS
NPR OF AMERICA, LLC
BORG WARNER
EXEDY GLOBALPARTS CORP
Outstanding Individual Partner Award. GEORGE SUTTON - MAHLE
Each supplier received a trophy honoring their key role to the company as a true vendor partner in 2014.
JASPER presents these awards, annually, to recognize the company's Partners in Success.
The Growth Award winners were based on a percentage increase spent from 2013 to 2014 (minimum spent =$100,000).
The Quality Award listing was established by joint nominating efforts between JASPER Sourcing and Quality Teams in key areas such as: Supplier Scorecard Results, Corrective Action Requests, Warranties, Quality Control First-Piece History and Quality Issue Resolution.
The Service Award winners were established by joint nominating efforts between Sourcing and Buyers in key areas including: Supplier Scorecard Results, "Can Do" Attitude, Sense of Urgency, Timely Responses, Problem Resolution, and High Level of Expertise.
The Outstanding Individual Partner Award was established by nominating efforts of the Sourcing team, in key areas such as: "Above and Beyond" Daily Support, Timely Responses, Price Negotiations, Critical Decision Making, Part Expediting, and Overall Collaboration and Partnership.
"JASPER is proud to recognize all of these suppliers this year," says Jay Nelson, JASPER Supplier Development-Sourcing Manager. "We have developed great relationships with many of our suppliers and they continue to be critical partners in the success of Jasper Engines & Transmissions. In the aftermarket industry, we must all continue to work together to provide the highest quality product; and price those products to provide the greatest value to the customer."
Our shop is proud to be a part of the JASPER Engine & Transmission program providing this outstanding product to our drivers. For more information on JASPER products see the JASPER videos, news, and information here on our website and call our shop with any questions.