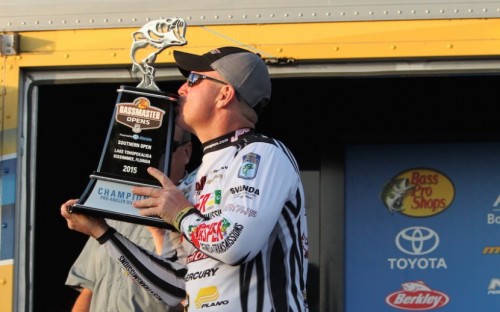 Jan. 23, 2015: By Morgenthaler - Pro Angler Sponsored by JASPER Wins B.A.S.S. Southern Open
Photo credit: Shaye Baker of B.A.S.S.
What a way to start the year! Two years ago, I won the Bassmaster Wild Card to qualify for the 2014 Bassmaster Classic. That just whetted my appetite for more. Now by winning the first B.A.S.S. Open of 2015, I'm the first qualifier for the 2016 Classic, and I feel that I can compete anywhere, anytime, against anyone. I won the B.A.S.S. Southern Open, held January15th weight of 52 pounds, 7 ounces.