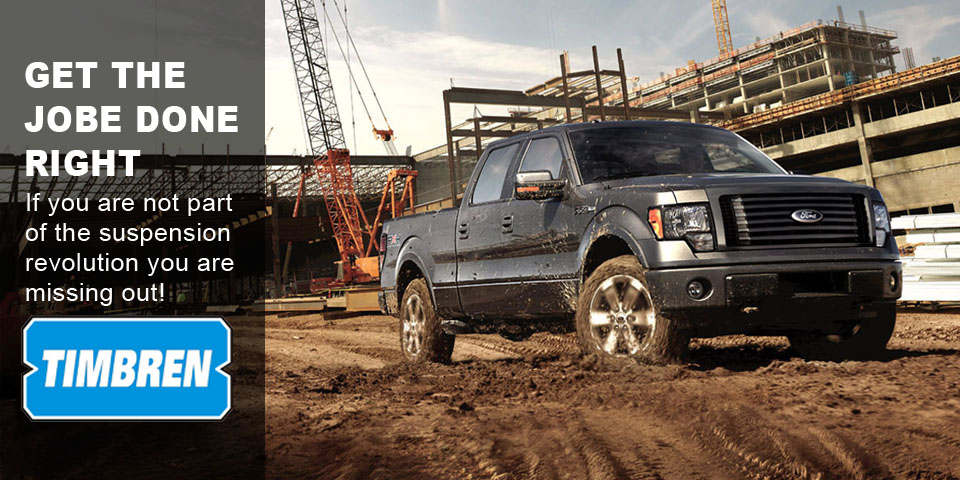 TIMBREN – The Answer For Suspension Problems
We understand your suspension problem: Your pickup truck rides like a cadillac when it's empty but it can't handle the loads you're putting in the back of the truck. You need a simple and effective solution. You need a Timbren Suspension Enhancement System.
There's nothing complicated about the Timbren Suspension Enhancement System. An SES kit is the quick and easy way to overcome your problems with load capacity and ride quality performance for your truck, van SUV, or Jeep. Use the Suspension Enhancement System Kit Lookup to find the right kit for the front or rear suspension of your truck.
Truck N Spring Repair in Madisonville Kentucky can install any Timbren product for you.