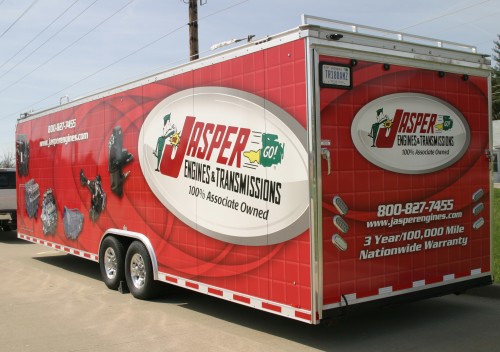 The JASPER Rolling Showcase had a successful trip to PA
Our Performance Crew traveled eastward to Carlisle, PA for the Spring Carlisle Collector Car Swap Meet and Corral. This five-day spring event hosted thousands of collector and classic automotive enthusiasts, with over 8,000 vending spaces, 2,000 vehicles for sale at the car corral and even a two-day car auction with well over 300 cars crossing the block.
Our friendly JASPER representatives answered questions about reviving your ride and featured our new; Jasper EcoTech Flex Lights, JASPER 70th anniversary tacker signs, assorted performance parts & accessories and even a cut-away Cup Car Engine.